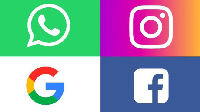 Home ...
.... Is where the heart is. (... and the soft toilet roll)
Using YOUR customised files for Assisi -
lat: 45.4642 lon: 9.18998 TZ: Europe/Rome 'button' size: 180px
So here is an example of your customised files put in a 'real-life' setting

This is to illustrate both the behavior of the 'pop-up' banner and its relationship to the 'button'.

Just <mouse-over> the 'pie-chart' to initiate the 'banner' pop-up with legend.

... Filling up some space blah, blah, blah, rhubarb, rhubarb, rhubarb and custard.
There's nothing like Colman's English Mustard !

"Don't believe everything you see on the web" - Abraham Lincoln 1861
If everthing suddenly goes "out of whack" it means someone else has just created new images !
Glug, glug, glug. Slurp and gurgle, boom, clang, howl and other onomatopoeic words. Aren't they wonderful ?
The world would be lost without them. For example how would you communicate gurgle with gestures ?
All of the above can be described by a beteljuice onomatopoeic word - babblecrap !